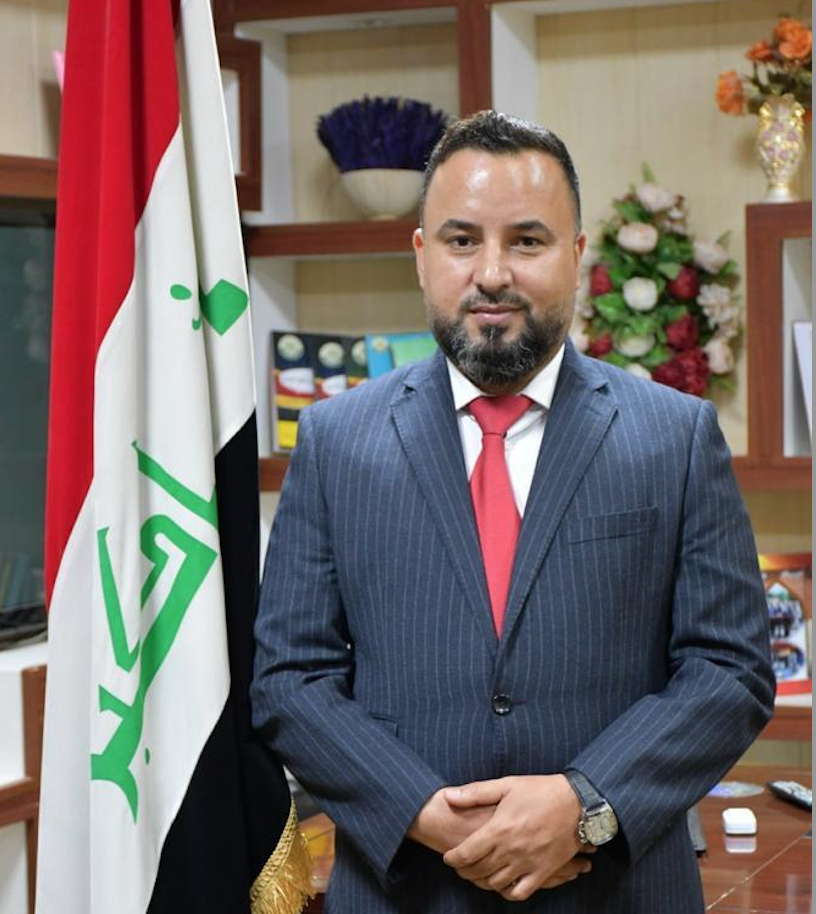 Praise be to God, Lord of the worlds, and prayers and peace be upon Muhammad and the God of the good and pure
The law of perseverance is one of the laws of success. It simply states: If you persist in doing the right things, you will get the desired results. A typical expression of the cosmic law of perseverance and results is found in the ancient books of wisdom, as follows:
(...He who asks gives) (And he who earns and finds) (And he who knocks on the door, it will be opened in front of him) (He who asks is given) (And everyone who seeks will obtain what he has sought) (And everyone who knocks on doors will open wide for them)
When you persevere and continue your efforts to achieve the desired result, you are thus asking God to help you, and you ask Him to achieve that desired result for you, so that it becomes a reality in your life.
Perseverance is the only virtue that all truly successful people must possess. It is the hard and skillful effort that you must put in to believe in your ability to achieve the results of your endeavours. The amount of your perseverance is the measure of your belief in your abilities and skills, and the more you persevere in your pursuit of a particular result, the stronger your faith in yourself and your abilities increases.
There is no success without perseverance..........God has given each of us the ability to persevere, but sometimes we use that ability in the wrong direction, by pursuing the wrong goals, some people are more persistent and persevering in the pursuit Behind failure is the pursuit of success.
Perseverance must always be accompanied by intelligence. There is a very old saying that says: "If you don't succeed in the beginning, try again and again..." We must clarify this saying by adding to it: Try with better means and with different means. Beware of tripping and stumbling if you persist in using the wrong means. It is much better and more rewarding to persevere in finding new and better means to achieve your desired desires.
Personal Information

Name

Saad M. K. Al-Maliky

Email Address

saad.kadhum@uobasrah.edu.iq

D.O.B.

Mobile

General Specialism

English Literature

Specific Specialism

Literary Criticism
Degree Certificate

Country

University

Title of the thesis

Certificate

The United Kingdom

University of Buckingham

Charles Allston Collins (1828-1873): A Literary and Artistic Life

PhD in English Literature

The United Kingdom

University of Buckingham

Beginner Spanish, 2016

Certificate in Spanish Language

The United Kingdom

University of Buckingham

'Making its own history': A Critical and Contextual Reappraisal of Hard Time

Master in English Literature

Iraq

University of Basrah

BA
Posts Administrative

To

From

Career

Present

2010

Lecturer at the University of Basrah, College of Education, Dept. of English

2018

2014

DPhil student at the University of Buckingham, UK

July 2014

Sept. 2010

Lecturer at the University of Basrah, College of Education, Dept. of English; Visitor Lecturer at the Uni. of Basrah, College of Science; College of Arts (Night Classes); and College of Nursing. (Basrah-Iraq)

Dec. 2009

July 2008

MA student at the University of Buckingham, UK

June 2008

June 2003

Assistant Researcher at the University of Basrah, Iraq (Admin Work).

June 2000

Sept 1996

BA Student at the University of Basrah,
Research Activity

Place and date of publication

Seminars/ Researches

1 Rockefeller Plaza, 11th Floors, New York, NY 10020, U. S. A

Editorial Board Member in the Journal entitled, 'English Language, Literature and Culture', 28/04/2020

Journal of Basrah Researches for Human Sciences, College of Education for Human Science, University of Basrah, 2020

Reappraising Patriarchy and Matriarchy in Virginia Woolf's To the Lighthouse: A Feminist Study

Tunis Conference 2020

Charles Allston Collins among the Pre-Raphaelites

Journal of Basrah Researches for Human Sciences, College of Education for Human Science, University of Basrah, 2019

Charles Allston Collins: Artistic Talent and Literary Genius

Seminar at the University of Buckingham, UK, in November 2016 and March 2019

Charles Collins's Literary and Artistic Life

Research paper, University of Thee Qar, College of Education for Human Sciences Journal, 2016

Self-Alienation in Phillip Larkin's Poetry

Seminar at the University of Buckingham, UK, in May 2016

Charles Collins's Inquest into the Matter of Originality

Seminar at the University of Buckingham, UK, in April 2015

Charles Collins:
Notes towards a Literary & Artistic Life

Textbook Assistant, ,(Basrah: Basrah University press, 2011)

Basrah Notes Advanced, Assistant Textbook

Research paper, University of Basrah, College of Education for Human Sciences Journal, 2013

The Study of Hard Times in Terms of its Critics
Teaching Experience

studied

Stage

Poetry and Prose

Year 1, University of Basrah, College of Education

Academic Skills

MA Program Study, University of Basrah, College of Education for Human Sciences

Academic Skills

MA Program Study, University of Basrah, College of Education for Pure Sciences

English Novels of 20th Century

Year 4, University of Basrah, College of Education for Human Sciences

English Novels of 19th Century

Year 3, University of Basrah, College of Education for Human Sciences

English Fiction

Year 2, University of Basrah, College of Education for Human Sciences

English Dramas of the 20th Century

Year 4, University of Basrah, College of Arts (Night Classes)

English Novels of 18th Century

Year 2, University of Basrah, College of Arts (Night Classes)

English Language

Years 2 and 3, of University of Basrah, College of Science

English Language

Year 2, University of Basrah, College of Nursing
Awards

Scholarship fully sponsored by Iraqi Government for pursuing PhD Degree in English Literature/Literary Criticism

2013

The Paul Davis Prize for the most outstanding thesis submitted in English Literature in 2009. http://www.buckingham.ac.uk/graduation/prizes-10

2010

Scholarship fully sponsored by Iraqi Government for pursuing MA Degree in English Literature/Literary Criticism

2005-2006